2019 Open House
Sunday, September 22, 2019

Thanks to all of you who attended.

The day dawned pretty wet and it was still raining when we set up the tents, tables and chairs for the barbecue and open house. However by noon the rain let up and we were just left with some mud and quite a few puddles. The weather may have kept some folks away but those who came by had a good time and many learned a lot about how a steam locomotive works.
Our volunteers enjoyed meeting and greeting folks and showing off our baby.

If you were not able to attend the open house, remember the shop is open every Wednesday, Saturday and Sunday from 10 to 3:30 and we are willing to give informal tours.
In case you have not yet been there, the shop is located at 446 W. Marine Drive. (In the block west of Portway Street)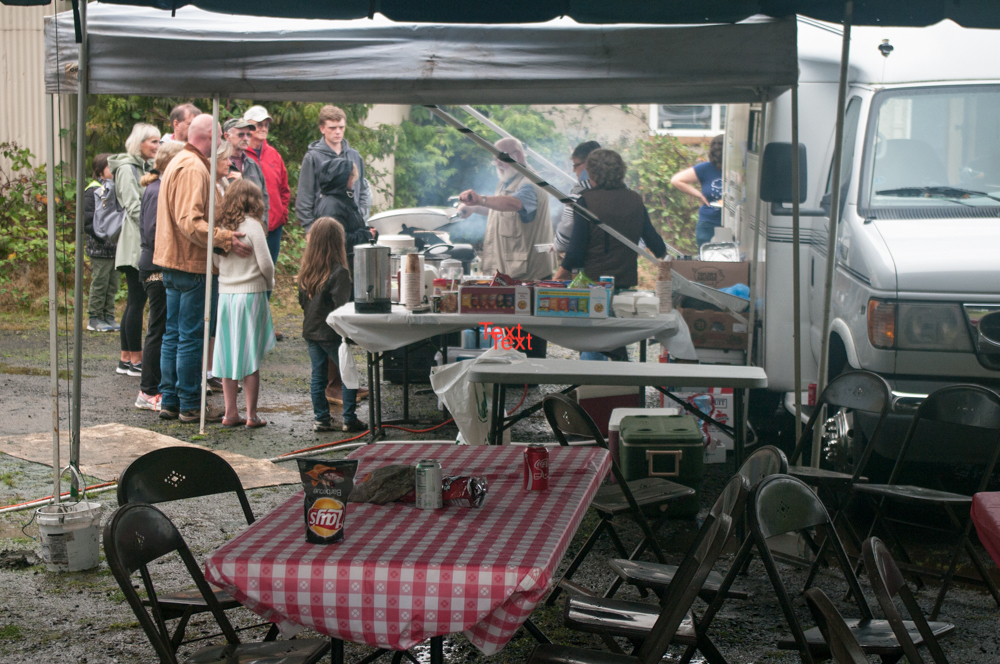 If you can't attend these events in person, you can still watch the restoration on-line. Visit our Photo Journal.