What was with #21 in 2017?
Sunday, January 1, 2017
It seems like 2016 was a bit of a slow year for the restoration project. And we had a scare with respect to sale of the property from under us. However John was able to bail the group out and the crisis was averted (you will have to ask him for the details). In 2017 we anticipate moving the frame into the shop under the boiler and beginning to assemble the running gear. It is time to get the two biggest pieces together!


What's up with #21 in 2018?
Monday, January 1, 2018
Time flies by in a hurry. December 2017 saw us finally getting the new drive pins installed and the drivers moved back to shop. They next need to be prepped for painting, then the frame and wheels assembled so it can be rolled under the boiler and the two finally paired up.


2018 Open House
Sunday, September 23, 2018
We would like to thank everyone who attended our annual Open House on Sunday September 23rd. We had a great turnout and the weather could not have been better. The frame is under the boiler so that #21 is looking quite a bit more like a complete locomotive.

If you were not able to attend the open house, remember the shop is open every Saturday and Sunday from 10 to 3:30 and we are willing to give informal tours. In case you have not yet been there, the shop is located at 446 W. Marine Drive. (In the block west of Portway St.)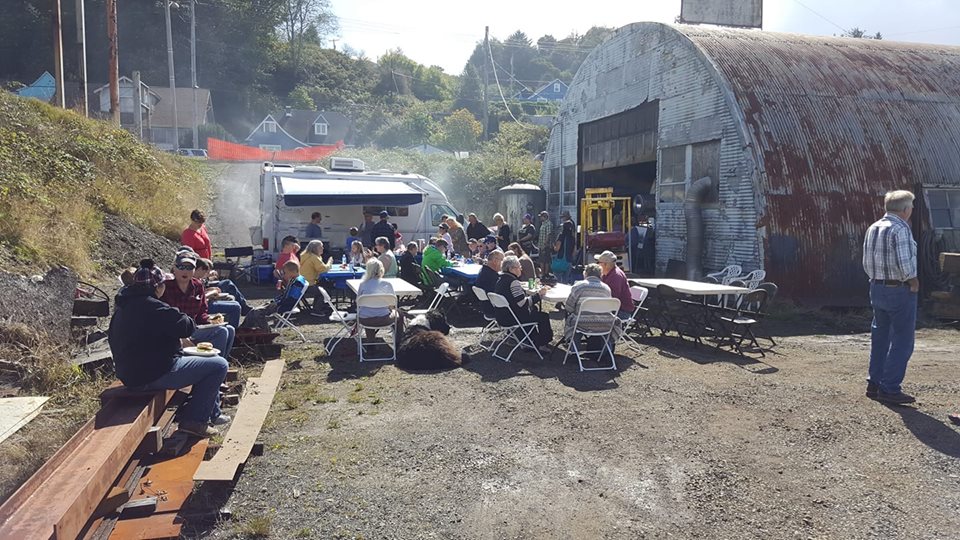 If you can't attend these events in person, you can still watch the restoration on-line. Visit our Photo Journal.